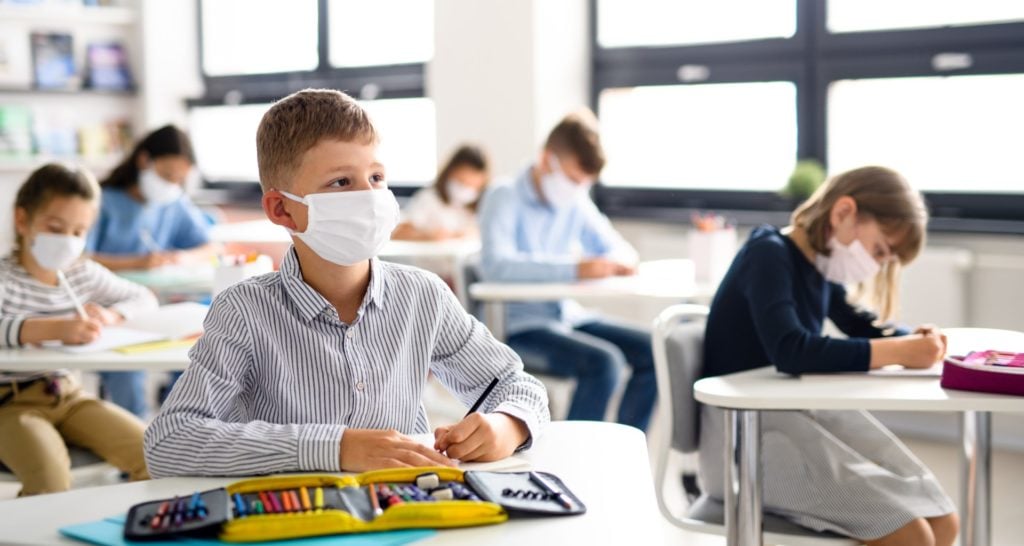 For many months, COVID-19 made it very difficult or impossible for students to have an in-person learning experience. Many students have been using online learning systems for over a year now, and that can make it very difficult for them to transition back to the traditional in-person learning system. It can be even more difficult for younger children, who may have now had a significant portion of their schooling lives online. Here are a few tips that can help your child transition more easily.
1. Clearly Communicate All Routines Before They Start
Springing a new routine on your child, even if the routine used to be the norm, can be a very bad way to adjust routines. Instead, it's a good idea to communicate routines early on, at least two to three weeks before the routine is going to change. However, this shouldn't just be you as a parent putting down rules. Instead, try to create this as a discussion with your child, especially if you have a child who's in high school. Take their wishes and thoughts into consideration. This can make it easier for your child to accept the routines and stick to them more easily.
2. Be Patient With Children Who Are Having a Hard Time
Remember, this process is going to be difficult. It's not going to be easy to move away from something that's been normal for the last year and change. It's normal for a child to feel anxious and uncomfortable with in-person learning for the first few weeks, and helping them figure out their issues with in-person learning can help. If they're still experiencing serious mental distress after a month or so of being back to school, you might want to reach out to a professional to get more help.
3. Get the School's Orientation Plan for Moving Back to In-Person Learning
The school your child is going to should have a plan for helping children transition back to in-person learning. If possible, it's a good idea to talk to the school and get a copy of the orientation plan. If the school doesn't have any orientation plans at all, you may even want to contact administration and see if they're hoping to create some kind of plan, or whether individual teachers may have plans. Having a plan can make the transition much more effective.
4. Focus on Your Own Mental Health
Most people can tell when the people they're around have high levels of stress, and children can be even more perceptive than adults. If you're extremely stressed about the transition back to in-person schooling for your child, they'll be able to tell, and that can negatively impact their ability to adjust. If you're experiencing a lot of stress, consider managing that stress in your own way. Getting your own therapist can help you focus on improving your mental health more easily.
5. Talk to Other Parents About Helping Your Children Readjust
One of the best ways you can help kids readjust to in-person schooling is by forming a united front with other parents. This way, you can set up visits with other children, advocate for your children within the school system, and generally stay in touch with other parents as the school year continues. If you don't have the contact information necessary right now, PeopleFinders can help.

PeopleFinders makes it easy to perform a people search or an address search so you can find local parents based on their name or address. Then it's easy to reach out with a number of connection options, including email and phone, so you can get a group of parents together and start talking about this transitional period.
Conclusion
No one especially enjoys transitions, and children can sometimes have an even harder time than adults handling change. If you're worried that your child is going to have an especially difficult time adapting to the change of moving back to in-person school, these tips can help dramatically. Talk to other parents with PeopleFinders and make sure it's just as easy for everyone on your block.
Image Attribution: Halfpoint – stock.adobe.com