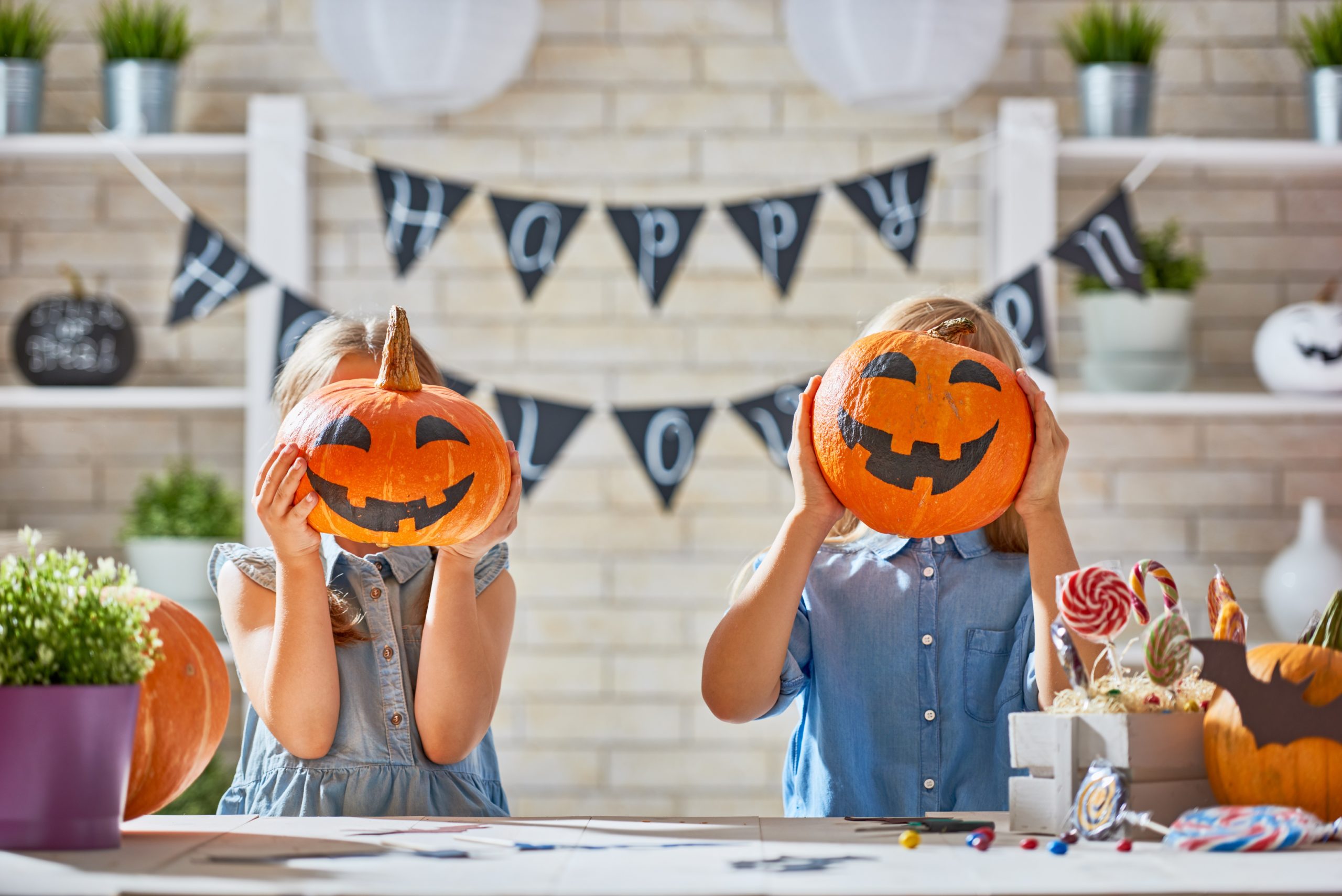 COVID strikes again. Remember when we'd thought it would be over by now? But here it still is, ruining Halloween. Or is it?
Sure, the coronavirus is something that everyone has to keep in mind. But it doesn't necessarily have to make the holiday bad or disappointing. All it requires is a little creative thinking to make the most of things.
Here are a few options for Halloween celebrations that are fun while still being mindful of your family's safety and health:
Up the Halloween Decoration Ante
Keep your kids from feeling like they're missing out by going all out with the decorations around the house. Get out the spooky orange or purple lights, fake cobwebs, smiling skeletons, and dangling bats with beady glowing eyes. Put that kind of stuff everywhere–inside and out–to turn your home into a veritable haunted house. Then, just turn up "Monster Mash," and go to town.
Even better, make at least some of these decorations handmade. There is always the ubiquitous carved jack o'lantern. But you can also bring other crafty options into the mix. This taps into your and your kids' creativity and makes them invested in having fun.
Go to a Virtual Costume Party
Dressing up is, of course, one of the most fun aspects of Halloween. However, even if you decide not to go out this year, you can still keep costumes part of the festivities. Have your kids dress up, and then check out their friends' costumes via video conferencing.
You can make it a formal costume party, with "refreshments" suggested for the attendees. You could also arrange to have a costume contest, singalongs, and/or haunted trivia games, all with virtual prizes (e.g. gift cards) to up the excitement.
Throw a Spooky Movie Night
There are so many fun, family-friendly and slightly scary movies out there. Halloween night can be a great opportunity for watching two or three of those movies in a row during a spooky family film festival.
Decorate the living room as a haunted movie theater–albeit, with plenty of comfortable seating. Stay up a little too late and eat Halloween-themed snacks–all of it provides a sense of naughtiness that adds to the holiday fun.
Bring a Little Easter to Halloween
This year, instead of going out to get candy try hiding snack-size treats around the house or yard, like an Easter egg hunt. This new twist on a holiday tradition will be especially fun for its novelty. And all the running around can help kids to burn off some of their excited energy.
Just remember where you've hidden everything, or you could be upset by a chocolatey mess when you accidently find a piece under the bed in a couple of months. Don't let the good stuff go to waste!
Follow Local Trick-or-Treating Guidelines
If you do decide to take the kids trick-or-treating–if it's even allowed–make sure you follow the rules in place where you live. Wear the appropriate kind of masks, and maintain social distancing guidelines whether you go out or are handing out candy to other children.
Yes, it's a bummer (at the very least) having COVID-19 lurking in every shadow this holiday. But it doesn't mean to have give up having fun. You may find that some of these new Halloween tricks are actually treats that you'll be happy to repeat in years to come.
For more holiday tips and advice, be sure to read all the holiday-centric articles on the PeopleFinders blog. And to discover ways to find and reconnect with people this Halloween, and all season long, check out our online people search.
Photo credit: Yuganov Konstantin – www.shutterstock.com