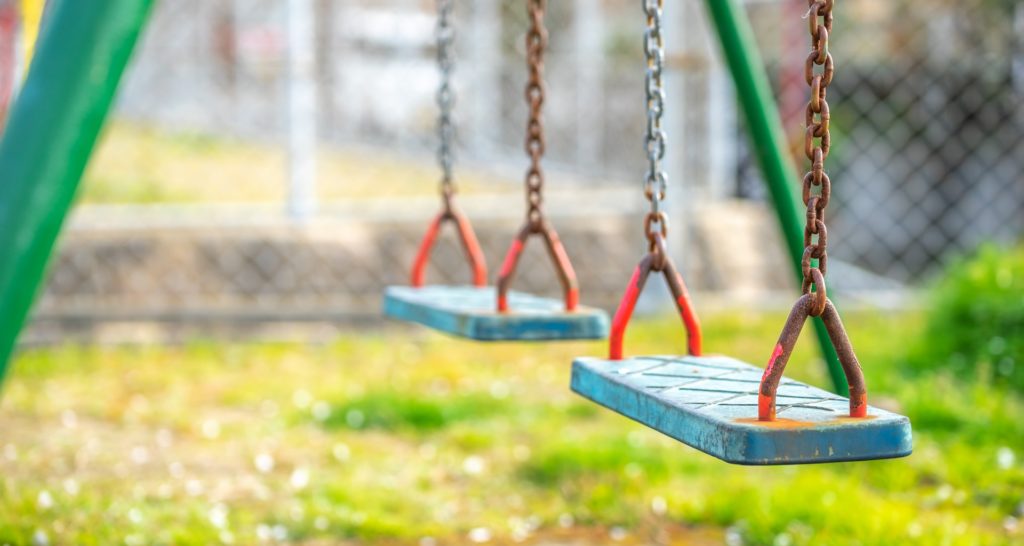 May 25 is National Missing Children's Day. This day serves as a reminder about the importance of protecting young kids, and doing whatever it takes to find missing children.
The date was chosen in commemoration of a 6-year-old boy named Etan Patz. Etan disappeared while walking to school in New York City. To this day, no one knows for certain what happened to him.
Etan Patz
It was 1979 in New York. A bright, happy Etan Patz wanted permission to walk to the school bus stop alone. After all, he argued, the other kids do. His parents, Stan and Julie, opposed the idea, but the effervescent Etan insisted. Finally, after much persuasion, they conceded. Etan would walk the 2-block route on his own.
He never made it onto the bus.
The Patz's weren't told that Etan wasn't at school that day. When he wasn't home by 3:30, his mother made several calls, asking if her son was visiting friends. No one had seen him. Her next call was to the police.
Etan's disappearance quickly captured the attention of an entire nation. Stan Patz, Etan's father, was a professional photographer. He sent a photo of his son to media outlets throughout the country. Thanks to Stan's efforts, Etan's story was one of the most publicized missing child cases in history.
An Unresolved Case
Despite the emergence of a prime suspect (Jose Antonio Ramos, who was later arrested on charges of indecently assaulting a 5-year-old boy) and more than 3 decades of investigations, no one was ever charged in the case of Etan Patz. This may be largely due to the fact that a body was never found.
For years, the Patz family held firm to the belief that their little boy could still be alive. They heard occasional reports from people who thought they had seen him, but no solid leads were discovered.
It's been more than 30 years, but the Patz's still live in the same New York loft. They still have the same phone number. Although Etan was legally declared dead in 2001, his family may always hold a glimmer of hope that he is out there, somewhere, and will find his way home again.
How Etan's Story Changed The World
Years ago, people didn't focus on child safety like they do today. The world seemed to be a safer place. You just didn't hear national stories about child abduction and pedophiles back then.
If the tragedy of Etan's disappearance served any positive purpose, it was this: it raised awareness.
Adam Walsh
In 1981 another story about a missing child shocked the world. When 6-year-old Adam Walsh disappeared from a mall in Florida, his parents John and Revé immediately turned to the police. They were astonished to discover that local, state and federal law enforcement agencies didn't work together and share resources to help find missing children.
Less than a month after his disappearance, the Walsh family had proof of Adam's death. He had been asphyxiated, and later decapitated. The rest of his body was never found.
John Walsh became an advocate for victim's rights, and helped found the National Center For Missing And Exploited Children (NCMEC). He also hosted the show America's Most Wanted (AMW), which is said to be responsible for the capture of more than 1,100 criminals. The show was cancelled after 23 years on Fox, but John will host new episodes every 2 – 3 months.
Awareness
Following high-profile cases like Etan Patz and Adam Walsh, the world became more aware of the dangers children face from predators. Photos of missing children appeared on milk cartons. Law enforcement agencies worked together and shared resources to help find missing children and reunite families. In time, Amber Alerts were created to help spread the word about missing children and enable the public to get involved.
How You Can Help
President Ronald Reagan proclaimed the first National Missing Children's Day on May 25, 1983 – exactly 4 years after Etan Patz disappeared. The date is observed annually, but this essential cause demands our focus every day.
According to the NCMEC, nearly 800,000 children are reported missing each year. An astounding amount of progress has been made over the last 3 decades. But there is much left to do. To find out how you can get involved. Visit the NCMEC website.
This May 25, take a moment to think about missing children. Young, innocent kids with loving families who would do anything to get their babies back. It is a nightmarish scenario that no parent should have to endure. If you have children, remember that you can never be too diligent. And if you have tips to help keep children safe, please share them below. Thank you for reading the PeopleFinders people search blog.